Back in high school I had a friend who lived in a house that was hard to find. We always went to his house to play games because we could always get free pizza from Domino's. They had their "thirty minutes or it's free" campaign going, yet the drivers could never find his house. Thank goodness this was in the days before GPS.
In my high school days Domino's was known in the pizza industry for fast delivery. Little Caesar's was known for their "pizza, pizza," two-for-the-price-of-one deal. Pizza Hut had the Pan Pizza. Everyone had their niche.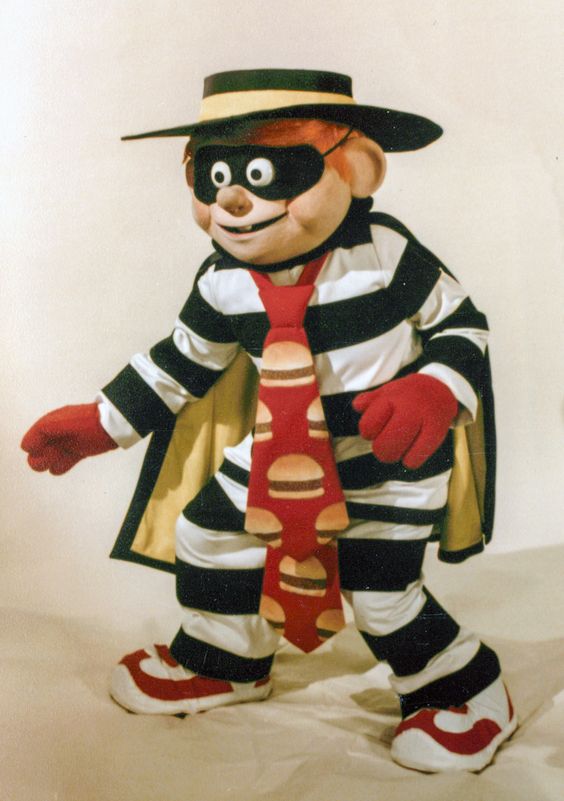 The burger industry was similar. Wendy's had fresh-not-frozen (and Where's the beef?). Burger King had flame-broiled. McDonald's had the Hamburglar.
If you wanted to make a name for yourself in the pizza or burger industry you had to do something completely different. The more you looked for ways to differentiate, the better.
When Domino's faltered and gave up their fast delivery guarantee, Little Caesar's stepped in with an even faster claim—pick it up any time, it's hot-and-ready. Little Caesar's isn't going to win any taste tests, but if you have a bunch of kids to feed, a twenty-dollar-bill and a trip through the drive-thru fills a lot of little bellies.
By now you know IHOP wants to be known as "International House of burgers." They launched a clever viral campaign to highlight the fact that along with all the breakfast stuff, they also have burgers on the menu. It is getting a lot of talk, but not about the burgers. I have yet to hear one remark about the actual burgers good or bad. I have yet to hear one reason why I should try their burgers. They have done nothing so far to stand out in the burger crowd.
If you want to be known for something, you have to do something no one else is doing. 
Pizza Hut offers three different thicknesses of crusts. Little Caesar's has pizzas ready for immediate pick-up without having to order in advance. They are doing something different.
I originally was going to title this blog "How to Stand Out in the Burger Industry" and help IHOP out. Here are some things no one is doing on a national level with hamburgers …
Home Delivery – why is it that pizza and Chinese food are the only foods delivered to our door regularly?
Free Sliders with every meal – You want to let people know you have burgers? Put a small, tasty slider on a plate and deliver it at no charge no matter what they ordered.
Condiment Bar – Wendy's tried this at one time. It might be worth trying again, but with really cool and different condiments that make people talk.
The 24-Hour Burger – most IHOPs are already open 24 hours. Why not tout the breakfast burger? Heck, we've already been putting bacon and fried eggs on burgers for years, just not at eight o'clock in the morning.
Here is the lesson for you, the indie retailer. You don't have to be known nationally for something. You only have to own it locally. The kicker here is you have to do something completely different from your competitors, preferably something they would never even think of doing.
Be the store known for…
Home Delivery
Giving away free stuff
Customizing things
Selling stuff made locally
Having live entertainment
Having classes and demos
Walmart right now is running a radio ad touting themselves as "The Best Toy Store in America." Just like IHOb, this campaign is gonna flop big time.
You are judged not by what you say, but by what you do.
No one believes Walmart is the best toy store right now, and unless Walmart does something other than have the typical messy, unorganized, poorly-stocked, warehouse-shelved, no-one-to-help-you toy department they currently offer, no one is going to change their minds because of a radio ad. When Walmart opened in Jackson in 2005, the newspaper reporter asked me how I was going to compete with them. I said …
"With free gift-wrapping, layaway services, home delivery, tons of toy demos, weekly events, triple the toy selection, and a friendly, knowledgeable staff on hand to answer all your questions, the better question is, 'How is Walmart going to compete with us?' "
Don't just do it. Be known for it.
-Phil Wrzesinski
www.PhilsForum.com
PS Yes, I was a little arrogant in my answer. Fortunately, thanks to a survey I did shortly after Walmart opened, I reaffirmed what I already believed. In that survey we owned the words Clean, Friendly, Knowledgeable, Caring, Fun, Helpful, Welcoming, Quality, Value, Over-Priced and Expensive. Walmart owned the words Affordable, Deceptive, Indifferent, Rude, and Cheap. Kmart owned Dark and Dirty. Toys R Us owned Cluttered, Confusing, High-Pressure, and Pushy. Target and Meijer didn't own a single word on the list. What words do you own?