(Note: this is a longer post than usual. Set yourself some time to give it a good read and bookmark it so that you can come back to it as necessary.)
You're the Jack-of-all-Trades. You're at least mildly competent at all aspects of your job. Like you, your store is mildly competent, too. But you want to take it to a higher level. To do that, you need to either become a Master at the aspect where you're least competent (or the thing you least desire to do), or hire a Master at that aspect.
BECOMING A MASTER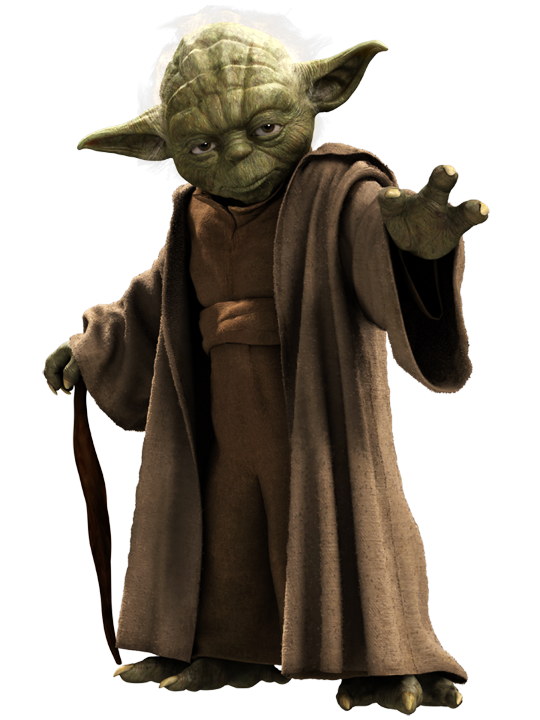 Becoming a Master means training, taking classes, reading books, watching videos, studying other experts and Masters, practicing and experimenting, recording and measuring your progress. Becoming a master takes times. And in the process, you have to steal time from your other duties.
If you have lots of free time on your hands, take the aspect of your job where you are the worst and become a Master at it.
Chances are pretty good that you don't have lots of free time, and where you're the worst is usually what you also like to do the least.
FINDING A MASTER
Finding someone else better than you to do what you don't want to do (or can't do) is the faster way to get your business to the next level. First, you get that part of your business up and running at a higher level right away. Second, you free up more of your time to do what you do best. Third, the combination of those first two will make you enough money to pay for that Master.
Here is the recipe for finding that Master:
Define the Job clearly including tasks and how success will be measured
Define the skills necessary for doing the job well
Write a clear and concise hiring ad that spells out the skills you wish to hire
Post the ad in smart places
Offer to pay above-average wages
Create a training program to train the necessary skills that you want but weren't part of the skills you wish to hire
Be clear and unwavering on how success will be measured
For instance, if you want to hire someone to take over your social media presence, you might do the following …
Social Media Manager: This person will be responsible for making sure the business has a social media presence that is updated daily, consistent with our Core Values, and in line with our in-store promotions and events. This person will engage customers, respond quickly and professionally to comments and questions, and grow our online presence by double digits every six months. This person will be able to handle complaints quickly and positively. This person will be able to work with the sales clerks and other staff to make sure posts are relevant to what is happening in the store. This person will answer directly to the owner. This person will be monitored weekly for postings and consistency of message, measured monthly for growth and engagement, and evaluated every six months for progress towards goals.
Skills: This person will be someone who is creative, loves to interact with others both in person and online, knows how to de-escalate a negative situation, has good spelling and grammar skills, knows how different social media work and how to use them best, is tech-savvy, is dependable and reliable, has a strong understanding about the needs and wants of our customers, understands the ins and outs of our industry, puts the needs of the company first, and understands how he or she will be measured.
Help Wanted Ad: Are you a social media marketing genius with a track record of success that loves to engage with customers and turn them into fans? Do you have a background in marketing and advertising? Do you love to be creative and different? Can you spin anything and everything positively? Do you like working in an environment where you know exactly how your success will be measured? Are you worth more than the average pay for this type of position? Please apply at:
Posting: Post on your own online page. Post in LinkedIn and Facebook groups for Social Marketing. Post on Twitter.
Salary: A quick Google search shows that social media managers make on average $15.22 per hour. Armed with that knowledge and the knowledge of your local economy (is it greater or less than the national average?), you might want to offer at least $17-$20/hour or more to attract a higher level of applicants. If you get a true Master, it will be money well spent. My grandfather always believed you cannot pay too much to a great employee.
SORTING THE APPLICANTS
Once you get applicants, you need to sort the wheat from the chaff so to speak. The first round of weeding out is simply removing anyone who doesn't meet the requirements you listed in your ad. If the person didn't explain in their cover letter or their visit to your store why they fit the criteria you listed, they won't be good at communicating with your customers. The second round for a position like this would be grammar and spelling. You don't want poor grammar or spelling undoing your social presence. The third round is where you start to choose who you want to interview. You look for keywords in their cover letter and resume that signal their Core Values and see how those match up with yours. You also might look for things like longevity in a position, commitment to work, growth in job titles and responsibility. Most importantly, you're looking for people who love to do this more than you do.
Once you have your interviewees, you need questions that will draw out the information you want. People in interviews are ready to tell you what they think you want to hear. The way to get around this is to ask questions about things they did rather than what they think. Actions speak louder than words and tell you more about their personality traits than philosophical questions. Some might embellish the facts a little, but for the most part they will be more brutally honest. The key phrase I like to use is, "Tell me about a time when …"
Tell me about your most (least) successful social media campaign. What did you do? How well did it work? What did you learn from it?
Tell me about the hardest customer/person you ever had to deal with online. How did it go? How was it resolved? What did you learn from it?
Tell me about the hardest thing you had to do at your last job. How did you accomplish it? What did you learn from it?
If you're a long-time follower of my blog or read my book Hiring and the Potter's Wheel, you know that I preach hiring the unteachable skills and teaching all the rest. The same applies to hiring a Master. The only difference here is that the "unteachable skills" are actually teachable skills that are above your level to teach. In this situation, experience on the job carries more weight, depending on how much training and learning came from the experience. That's why each of the previous "Tell me about …" questions concludes with, "What did you learn?" You might get answers where you wonder if the learning is happening before your eyes because they never thought about it before now. That's okay as long as there is learning and it appears they are learning the right stuff.
The training program you set up in this situation is primarily to teach them the ins and outs about your particular business and products (note that knowing your industry was not in the ad because it is not a trait your applicants need to bring to the table). You will also teach them what you already know about your particular customers and how they like to be reached, and teach them about your Core Values and what you hold most dear.
The final step, however, is the most important. Once you find your Master and define the way they will be measured, you need to step back and let them work their mastery. Measure as planned. Ask for clarity as needed. As long as they are hitting their benchmarks, let them be the expert you hired.
You have the blueprint. Go take your business to the next level.
-Phil Wrzesinski
www.PhilsForum.com
PS The example above is hastily written to give you the idea of the steps to follow. The more thoroughly you define the job and how you will measure success, the better you can create the definitive list of skills for the job. The better your list of skills, the better you can write a Helped Wanted Ad that identifies people with the skills you wish to hire. The better your list of skills you want to hire, the better the interview questions you can create. The better you know your Core Values, the better you can identify the kind of people who will fit in best.
PPS If you need a Human Resources person because hiring and training is the skill you lack the most and wish to give up, you have to at least become reasonably competent in the short run. The above blueprint will help.